Well, you will notice that my projects are going to have… well… a child-like theme to them over the next few months (years?).
The first is this flamingo sock toy from Craft Schmaft. You can click on the picture to purchase the PDF pattern yourself.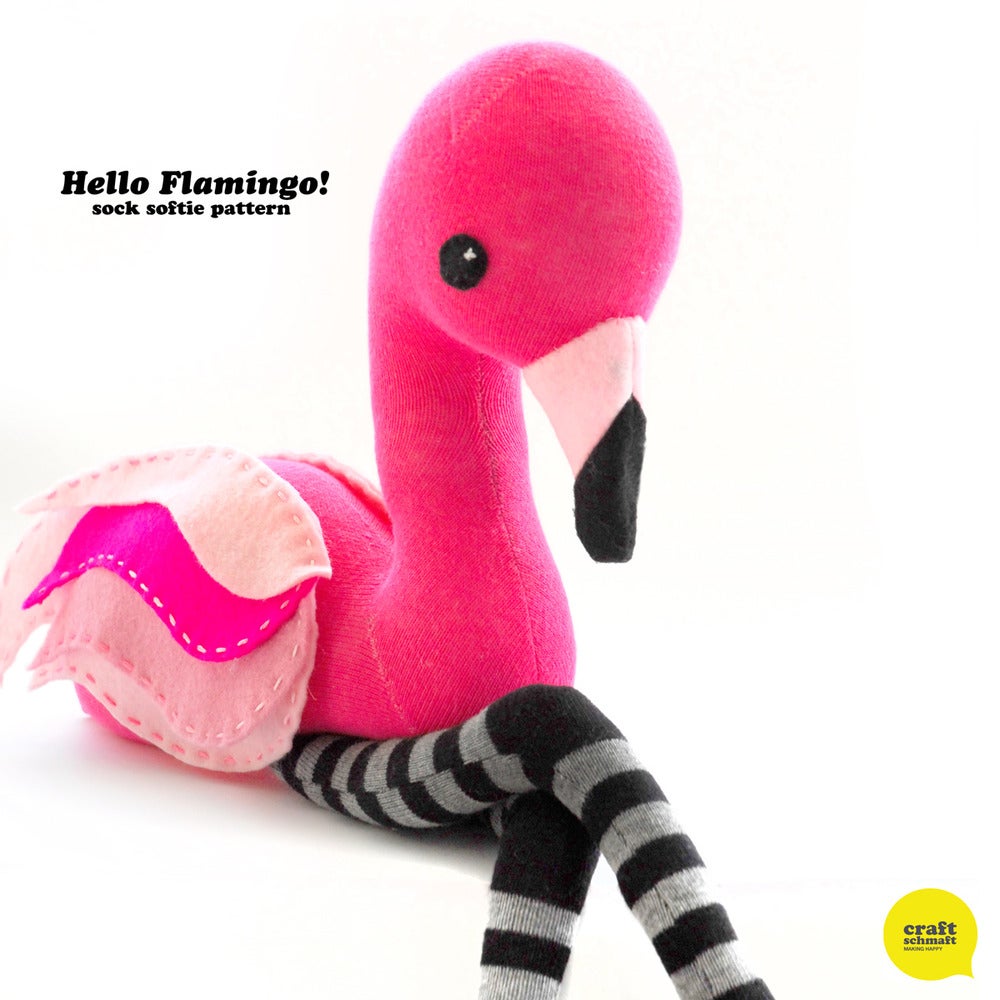 I will write more on it later, but I just have to brag about its cuteness. Isn't it just ADORABLE!?! I love supporting someone so crafty, creative, and an amazing businesswoman. We are planning a special post all about Claire and her business in the upcoming months, but I just couldn't contain my excitement about starting this project. Let's just hope I can make my version as cute as the example!